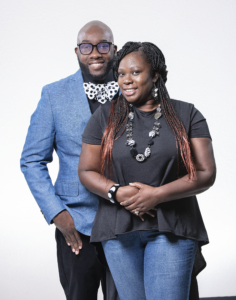 Senior Pastor Charles & Azalea Williams
Our goal is to impact as many people as possible with the gospel of Jesus Christ!! Everyone needs to know about the FREE gift that was given to us by Jesus! Getting people into their God ordained purpose is what we do! Kingdom minded believers is who we are!!
Catch Pastors Charles & Azalea
Radio Broadcast The Forward Rewind Weekdays 2:15pm Pure Radio Jacksonville, FL.
Also On The Air Live every Wednesday!!
Winning Wednesday With The Williams
For Ministry Booking Email:

theforwardcc@yahoo.com
For Pre-Marital or Marriage Coaching Email: fccmarriageteam@yahoo.com
**Registered with the City of Jacksonville/Duval County Courts
Our Mission
The mission and purpose of The Forward Christian Center is to teach "Whole Life Prosperity" through Jesus Christ to the unsaved and the un-churched; to develop loving families, loving marriages, new churches and a strong community.
Our Vision
The Forward Christian Center is a spirit filled, unconventional and diverse church where the five-fold ministry gifts are in full operation. We are a teaching and training center that focuses on the development of the whole man, the Soul/Spirit, Mind, Body, Family and Finances. Our goal is to empower all people through sound biblical principles in a fresh and practical way. We use the word of God to pull out the best gifts in God's people and help them move into their God ordained purpose. We equip God's men, women and children for ministry in order to saturate this world with the gospel of Jesus Christ. We also want to be looked upon as, "Jacksonville's Church." We will use our resources for outreach, giving and continual support and become a pillar in our community.